Bonnie R. Giller helps chronic dieters and emotional eaters, and people with medical conditions like diabetes, break free of the pain of dieting and get the healthy body and life they love.  She does this by creating a tailored solution that combines three essential ingredients: a healthy mindset, caring support and nutrition education. The result is they make peace with food, enjoy guilt-free eating, and live a healthy symptom-free life.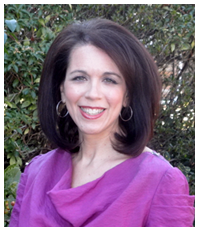 Bonnie is a Registered and Certified Dietitian Nutritionist, Certified Diabetes Educator and Certified Intuitive Eating Counselor. She has her Master of Science in Clinical Nutrition.  She has worked in medical nutrition therapy and counseling for over 30 years.
Bonnie provides medical nutrition therapy for individuals with disease-related therapeutic needs ranging from diabetes and cardiovascular disease to various gastrointestinal conditions. She does this through her Nutrition & Lifestyle Coaching Program, a Diabetes Management Program, and a Low FODMAP Meal Planning Program for those suffering with irritable bowel syndrome. All nutrition programs are tailored to each individual patient and client's needs, lifestyle, and food preferences.
In addition, Bonnie works with clients on changing their relationship with food and their body. Using her signature Freedom to Eat Forever™ 5 Step Intuitive Eating System, Bonnie helps her clients support and honor their mind and body. She is very passionate about helping her clients regain the trust in themselves and their bodies so they can shift away from a diet mentality and learn to listen to their inner hunger and fullness signals. She is known for providing caring support and motivation as her clients reacquaint themselves with their inner wisdom. Bonnie's goal is to instill an inclusive view of food by using the principles of intuitive eating to help her clients construct healthy habits and create behavior change, rather than simply dieting to lose weight.
Bonnie specializes in the following areas of medical nutrition therapy:
In addition to her private practice, Bonnie mentors nutrition students and guides them in their future careers. She was the director of an Academy of Nutrition and Dietetics accredited dietetic internship program, run by the largest contract management company in North America. Bonnie oversaw the New York Metropolitan area program. In this role, Bonnie taught and coordinated the learning experience of dietetic interns. Previously, Bonnie was also the Clinical Nutrition Manager at Jamaica Hospital Medical Center, a large teaching facility in Queens, N.Y.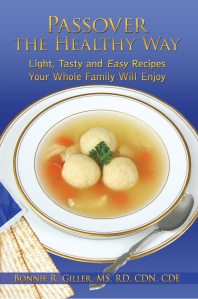 Bonnie is the author of Passover the Healthy Way: Light, Tasty and Easy Recipes Your Whole Family Will Enjoy, a cookbook with more than a hundred taste-tested recipes so you can enjoy your traditional holiday foods in a healthier way.
Bonnie has also authored My Supermarket Sidekick: Your Aisle-by-Aisle Shopping Guide, a pocket-size paperback book that fits perfectly in your pocketbook or knapsack to help you navigate the supermarket aisles while you shop. It's like having your own personal nutritionist with you while you are shopping! Available in Kindle too!
Bonnie's latest book is 5 Steps to a Body You Love without Dieting eBook. Get your copy FREE by clicking HERE.
Bonnie is married and lives in Long Island, N.Y. with her husband and two single daughters. She has two married sons and two delicious grandsons.
Bonnie earned her Bachelor of Arts degree in Food and Nutrition from Queens College and her Master of Science degree in Clinical Nutrition from Brooklyn College. She completed her dietetic internship at North Shore University Hospital (formerly Central General Hospital) in Plainview, N.Y. Bonnie was trained and certified by The Original Intuitive Eating Pros. She is a member of many professional associations including:
Certified Intuitive Eating Counselors Group
---
"Ms. Giller is a walking encyclopedia of health and nutrition information. She understands the struggles women go through after years of childbirth and weight gain. I am on the path toward lifelong health and good nutrition due to Ms. Giller's positive direction and dedication to teaching me these essential life skills. Thank you for your help and ongoing support." — Jennifer, Brooklyn, N.Y.