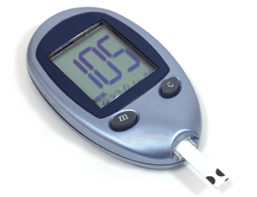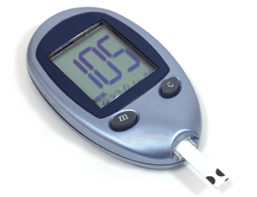 Between 1980 and 2011 the number of newly diagnosed cases of diabetes among people ages 18-79 has more than tripled.  With the incidence of diabetes on the rise, the American Diabetes Association promotes Diabetes Alert Day®, a nationwide one day "wake-up call" to urge the public to find out if they are at risk for developing type 2 diabetes.  American Diabetes Association Alert Day®is held on the fourth Tuesday in the month of March, which makes tomorrow, March 24th the special day!
Knowing which factors place you at risk for developing type 2 diabetes is the first and most important step in preventing the disease.  Unlike type 1 diabetes, type 2 is preventable.  The onset of type 2 diabetes occurs as your cells become more and more resistant to insulin, causing your blood glucose levels to rise.  Overweight and obesity is the leading cause insulin resistance, and maintaining a healthy weight can significantly decrease your risk of developing type 2 diabetes.  Making healthier food choices such as eating more fruits and vegetables, eating less processed foods, eating a wholesome breakfast every day and increasing your intake of whole grains is the most effective way to lose weight and thus, decrease your risk of type 2 diabetes.
Studies have also highlighted a strong link between insulin resistance and lack of physical activity.  Not only does exercise help control your weight, but it helps to manage your blood glucose, blood pressure, HDL cholesterol and triglycerides.  Incorporating a well-balanced program that includes aerobic exercise, strength training and flexibility will provide the best results for weight loss and disease prevention.
In addition to unhealthy eating and physical inactivity, other factors that place you at risk for type 2 diabetes include smoking, high blood pressure, high cholesterol, race and age.  Though type 2 diabetes is preventable and manageable through lifestyle factors, genetic predisposition is likely for some people and a factor to consider as well.
A helpful tool for determining your type 2 diabetes risk is the Type 2 Diabetes Risk Test available at the American Diabetes Association website www.diabetes.org.
When it comes to your health, it is always better to be safe than sorry.  It is never too soon, and you are never too young to begin making healthy lifestyle changes to reduce your risk of type 2 diabetes.  Start today!
Your turn to take action: For more information on nutrition therapy for pre-diabetes and type 1 or type 2 diabetes, click here.
Like this post? Share it!
http://brghealth.com/brg/wp-content/uploads/2015/03/Glucose-meter.jpg
197
257
Bonnie R. Giller
http://brghealth.com/brg/wp-content/uploads/2017/12/BRG_Headerwpic_2.png
Bonnie R. Giller
2015-03-23 09:00:35
2015-03-19 19:52:56
Are you on "Alert" for Type 2 Diabetes?