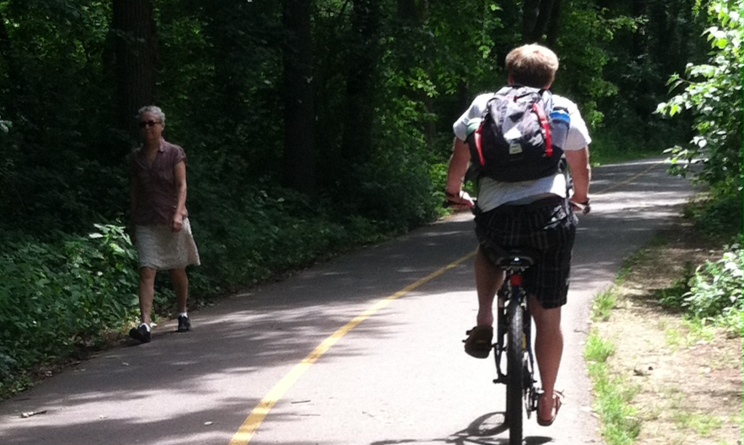 Researchers have discovered that lifestyle and poor health choices early in life not only affect memory later in life, but also affect memory among younger adults as well.
A new study conducted by UCLA has shown that if you are depressed, don't get enough exercise, or have high blood pressure, you may notice that memory loss is becoming an issue at any age.
UCLA researchers polled more than 18,000 individuals ranging from ages 18-99.  Participants were questioned about their current memory as well as a variety of lifestyle and health factors that have previously been linked to Alzheimer's disease in later life.  These lifestyle and health factors include depression, lower education levels, physical inactivity, high blood pressure, diabetes, obesity, and smoking.
The outcome of the study was astonishing.  Researchers found that many of the same lifestyle and health factors listed above (which are linked with Alzheimer's disease in later life) also increased the likelihood of memory loss across all age groups.  For the first time ever reported, the studies' outcome revealed that these risk factors reflect memory loss in young adults as well.  Further, the earlier the memory loss the more significant it was later in life. Having just one risk factor dramatically increased the frequency of memory complaints, regardless of age. The number of complaints rose as the number of risk factors increased.   Depression was the strongest single risk factor for memory complaints across all age groups.
There is a great importance in lowering these risk factors, no matter how old you are.  If you are younger, you may not be thinking about preventing memory loss and dementia.  If you are a bit older and are taking proper precautions for your own well-being, you may forget to consider the neurological well-being of your younger family members. After all aren't they too young to have to think about memory loss? No!  This study stresses the importance of decreasing risk factors and concentrating on a healthy lifestyle at all ages.
So how can you take proper precautions to decrease memory loss as young adults as well as in your later years?
Exercise and eating healthy are two key components in lowering blood pressure, obesity, blood sugar and can even aid in helping cope with depression.  Be sure to make healthy food choices consistently and fit regular exercise into your daily routine.
Other studies have shown that continuing education throughout your lifetime is a key element to cognitive reserve.  Continuing education does not necessarily mean you have to attend school or classes, but challenge your brain! For example, read books that interest you, or go to trivia night in your local community.  The newspaper has a whole section of crossword puzzles and other challenging games that can really give your brain a workout!
Healthy lifestyle changes will not only improve your appearance and physical health, but your mental health as well. So go ahead and take the next step in promoting your increased quality of life.
Your Turn to Take Action:  How will you improve your lifestyle to promote mental health?
Like this post? Share it!
http://brghealth.com/brg/wp-content/uploads/2014/07/Bike-riding-1.jpg
445
744
Bonnie R. Giller
http://brghealth.com/brg/wp-content/uploads/2017/12/BRG_Headerwpic_2.png
Bonnie R. Giller
2014-07-11 09:00:42
2014-07-10 19:50:58
Are Your Lifestyle Choices Are Affecting Your Memory?