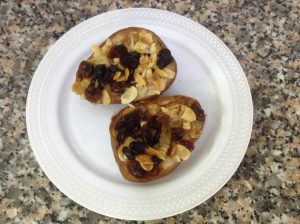 The winter months are coming and, unfortunately, so many of our fruit and vegetable staples are out of season. But, fear not! The humble and delicious Pear is in season basically all year round. December is National Pear Month, and is the perfect time to learn all about this delectable fruit!
Pear Facts
Did you know that the pear is one of the oldest fruits known to man? There are 10 varieties of pears in the US alone; they are at peak ripeness at different times throughout the year, which is what makes this delicious Pear available year-round. From red to yellow, green to brown, these pears vary slightly in taste and texture, but they all taste delicious. Be sure to check your local supermarket to learn which pear is ripe near you!
The Nutritious Pear
Pears are not only delicious, but are packed with nutrients. They make the perfect snack for your child, and can really help round out any diet. Here are just a few of the many nutrients you'll find in a pear:
Fiber, which aids in regulating your bowels and keeps you feeling fuller for longer.
Potassium, which works with sodium to control your blood pressure. A medium-sized pear has about 190 milligrams of potassium, making it a great source!
Vitamin C, which aids in keeping your immune system healthy.
Copper, which aids in building tissues, maintain blood volume, and producing energy in your cells.
How to Choose the "Pear-fect" Pear
If you've never bought pears at the grocery store before, then it might be a little intimidating trying to figure out which ones are right. Keep these tips in mind to help you choose the pear-fect pear!
Choose pears that are firm to the touch, but not too hard.
The skin should be smooth and free from bruises and blemishes.
Pears vary in color between varieties, but they all may feature russetting where there are brown-speckled patches on the skin, which can reflect a more intense flavor.
Here are 7 fun and creative ways to enjoy your next pear:
Eat pear whole or cut up for a snack.
Use sliced pears as a salad topping for a sweet twist.
Dice pears and add to your morning yogurt.
Bake, poach, sauté, roast, or grill them to have as a side at lunch or dinner.
Bake them and make them into preserves, jams, and chutneys.
Add pears to your next smoothie, sauce or stew for more flavor.
Pair thinly sliced pears with cheese and crackers for a hearty and nutritious snack.
How you enjoy your next pear is really up to you, but be sure to take full advantage of this perennial fruit this winter!
Your Turn to Take Action: How will you celebrate National Pear Month? Let me know in the comments below!
Like this post? Share it!
http://brghealth.com/brg/wp-content/uploads/2017/12/Baked-pears-3.jpg
1532
2052
Bonnie R. Giller
http://brghealth.com/brg/wp-content/uploads/2017/12/BRG_Headerwpic_2.png
Bonnie R. Giller
2017-12-11 09:00:53
2017-12-07 20:19:59
Find Your Best Pear this December!