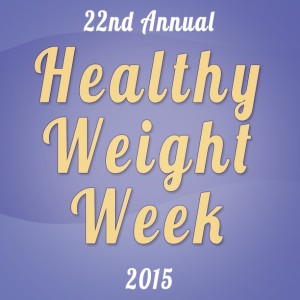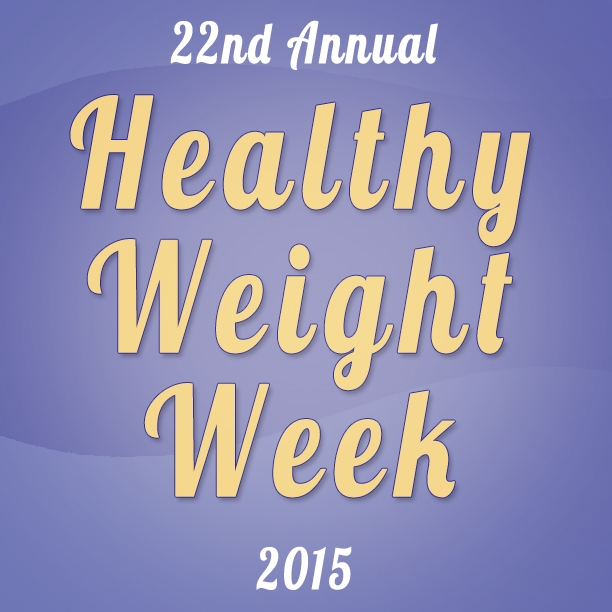 This week is the 22nd annual Healthy Weight Week. Every third week of January is dedicated to celebrating our individual bodies and promoting a healthy lifestyle. Both men and women struggle with managing a healthy weight due to an obsession with body weight and dieting in our society. If you have a history with dieting, it is easy to get caught up in the hype of new diets and fads. The goal of Healthy Weight Week is to bring the focus away back to health and well-being.
There is a strong social obsession with body image. In the past, this has been focused on the tall and thin. Recently, the media has branched out to other body types with a growing interest in excessive fitness and encouraging women to have curves. While these movements are meant to be inspirational to those who are not naturally thin, there is still a negative tone dragging down their messages.
The media promotion of "skinny is pretty" is frowned upon because it makes individuals feel less worthy for having different body types. This is what sparked these other movements, however shaming individuals for being thin is just as bad as shaming those who are athletic or overweight. All body shapes and sizes should be encouraged and applauded without putting down anyone else. Media tends to focus on appearances far more than what is truly important: good health.
Healthy Weight Week reflects on the importance of striving for better health by focusing on healthy eating and stepping away from fad diets.
All diets, especially fad diets, cause more harm in the long term than good in the short term. Restricting food groups and calories lead to unhealthy feelings towards eating. Limiting your intake of food goes against your natural inner instincts to nourish your body. If you have been through the cycle of going on and off diets, you will have noticed that none of these diets have helped you long term.
By shifting your mindset to value health over pant size, you will be taking the first step to improving yourself and your life. Living diet-free and eating mindfully are the only way to achieve long lasting health and happiness with your own body. When you are nourishing your body and no longer obsessing over food, you are free to live your life with an open mind. Remember to love your body for all it does for you and to treat it well in order to reach long term success.
Your turn to take action: This Healthy Weight Week, help promote health and wellness among your social circle by encouraging those around you to break away from dieting and body shaming. Instead of comparing yourself to others, focus on your own personal successes!
Like this post? Share it!
http://brghealth.com/brg/wp-content/uploads/2015/01/Healthy-Weight-Week-2015.jpg
612
612
Bonnie R. Giller
http://brghealth.com/brg/wp-content/uploads/2017/12/BRG_Headerwpic_2.png
Bonnie R. Giller
2015-01-19 09:00:33
2015-01-17 19:40:04
Focus on Health Not Weight During "Healthy Weight Week"