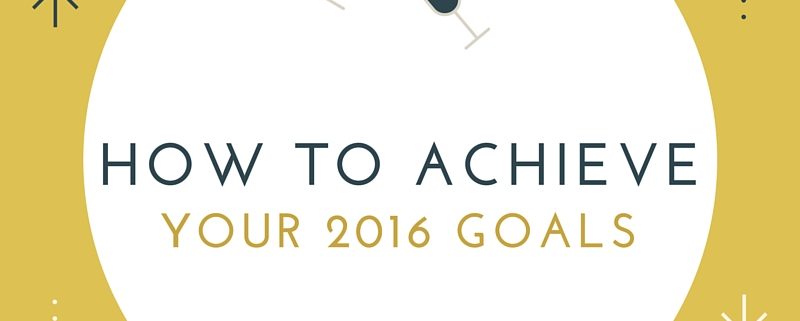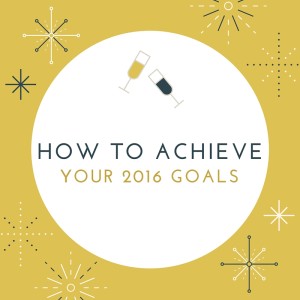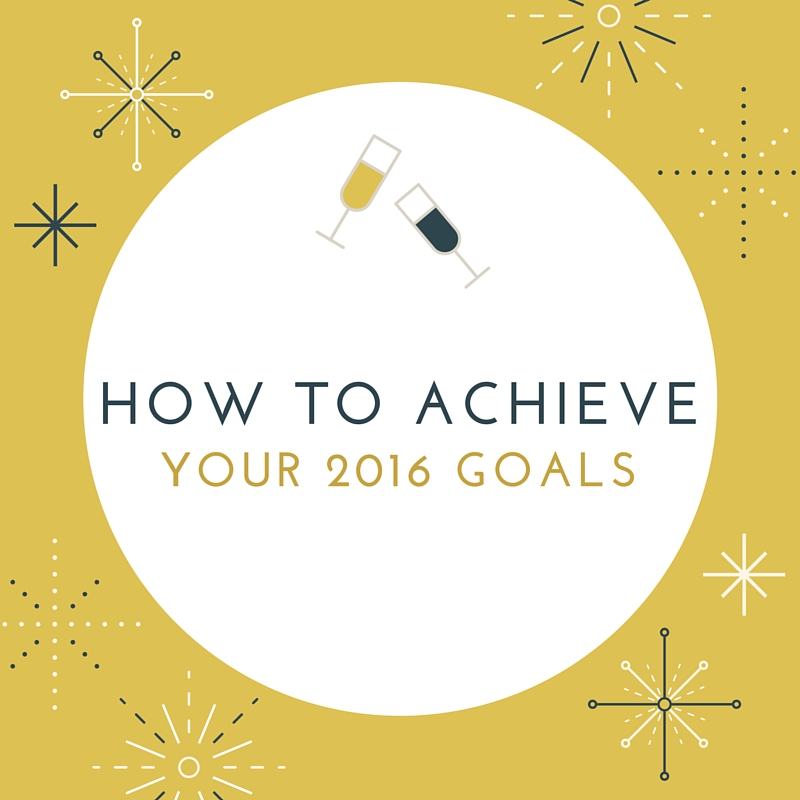 Health and fitness seem to be on everybody's mind this season. With New Year's just around the corner, you're probably busy worrying about your own New Year's resolution list. I want to challenge you to ditch your list of New Year's resolutions and instead set goals for yourself. There are many ways to make changes without getting looped into the same cycle that you find yourself getting trapped in year after year.
First, identify what your health goals are. Do an assessment of your days and your weeks and find where you fall short. Perhaps you would like to eat take-out less or perhaps you want to drink more water throughout the day. Whatever it may be, write down these goals on a clean sheet of paper and hang it somewhere that you can see. Begin every new day by reminding yourself of your goals to keep you healthy and motivated.
Whatever your goal may be, here are 3 tips, tools and resources for you to use on your 2016 journey.
If your goal is to make healthier food choices….Learn how to shop more efficiently. Grocery shopping can be quite an ordeal. Plan out what you need for the day or week by writing it down. Relying on your memory probably won't do you any good. Increasing variety and moderation of foods is key. Try to buy one new fruit, vegetable or whole grain each week to expand your family's taste. The more you try the more options you will have for lunch and dinners meals.
Don't know what whole grain foods are? Unsure what cut of meat is leanest? Need help choosing the right snack? For more tips and suggestions on grocery shopping, check out My Supermarket Sidekick: Your Aisle-by-Aisle Shopping Guide to help you with all of your nutrition questions while you shop.
If your goal is to have better stress management… Stress is ubiquitous. Almost everyone out there is stressing about something. The key is to take note of what is stressing you out and when. Write down the time of day and the event that is causing you stress and plan ways to better address your stress without turning to food. Non-food comforters will keep your mind and your waistline happy.
Non-food relievers are different for each individual. Figure out what suits you best. Stress Less EAT LESSTM is a "do-it-yourself" program that will help you to better manage your stress and overcome stress eating. Check it out here!
If you have been procrastinating taking care of yourself… Now is the time to start. With all of the things you have on your plate and all of the people you have to take care of, it's easy to forget about yourself. At the end of the day, think about how you feel. If you feel sick, exhausted, frustrated, unhealthy, or depressed something needs to change. Make a commitment to get a good night's sleep and perhaps treat yourself to a manicure or a massage. Make an appointment with your doctor for a checkup. Make an appointment with a registered dietitian to improve your long term health and perhaps lose the weight you need to feel comfortable in your body. Click here if you'd like to schedule a time to talk.
2016 is an open book. Set aside a little bit of time each day to reach your goals this upcoming year!
Your Turn to Take Action: What are your health goals of 2016? Comment below!
Like this post? Share it!
http://brghealth.com/brg/wp-content/uploads/2015/12/2016-1-Copy.jpg
800
800
Bonnie R. Giller
http://brghealth.com/brg/wp-content/uploads/2017/12/BRG_Headerwpic_2.png
Bonnie R. Giller
2015-12-28 09:00:05
2015-12-21 19:35:52
How to Achieve Your Health Goals In 2016