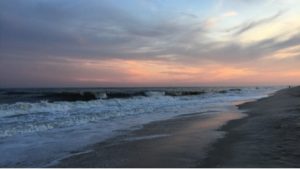 Summer is officially getting started! With the warmer weather and longer days, there are countless ways to stay active and keep moving all season long.
Exercise has many benefits, most of which we know about such as decreasing stress and increasing flexibility. There are, however, a few more benefits to staying active that might not be as well-known.
4 Reasons to Get Moving This Summer:
Improves blood pressure– Adequate exercise ensures that your heart stays healthy and strong. When your heart is strong, it takes less effort to pump blood throughout your body, which means your heart is less stressed. It does not have to work as hard and there is not as much force put on your arteries.
Raises "good" cholesterol– As per the American Heart Association and American Council on Exercise, staying active helps to increase the "good" cholesterol (HDL) and lower the "bad" cholesterol (LDL). Higher HDL and lower LDL means your arteries are kept cleaner and healthier, which improves overall heart health.
Increased circulation– Good circulation is imperative to allow sufficient oxygen to be provided throughout the body. Improved circulation affects overall functioning and can also help to prevent potential issues such as blood clots.
Better sleep– We all know how important a full night's rest is, however sometimes it is not always easy to get enough shut-eye. Exercise can help you to reach the recommended goal of 7 to 9 hours per night as it eases feelings of restlessness and reduces stress.
Perfect Summer Activities
There are countless ways to be active during the warmer months, regardless of your individual interests. Being active outside can also ensure that you are getting your daily dose of Vitamin D, just be sure to wear sunblock! Below are 7 great ideas for joyful movements, both for sunny and not so sunny days.
Walk on the beach– there is nothing more relaxing than a beach stroll, either in the early AM, midday, or even at sunset. If you are able to, make this into a jog and see how far you can get on the beautiful shore.
Hike– if a wooded area is more of your speed, try looking up a local trail in your community. There are trails appropriate for any type of hiker, ranging from novice to advanced, and all levels in between!
Swimming– what's summer without some pool time fun? If swimming laps is not your thing, you can try other types of activities such as volleyball or water aerobics.
Rollerblading– for those of you who may like a little more speed with their activities, rollerblading is an excellent way to break a sweat. Just be sure to wear proper safety gear and stick to designated trails!
Rock climbing– indoor rock climbing has increased in popularity as of late, and lots of areas are now offering this sport. If the weather is less than ideal, this is a great alternative!
Indoor or outdoor tennis– tennis is a great sport to play either with a partner or a group. Take turns playing singles or doubles and have fun with the whole family!
Yoga– if you have a local yoga studio in your area or at your gym, this is great way to destress and improve flexibility. If neither of these are options for you, there are various online videos you can find to do yoga right in the comfort of your own home.
As you can see, the weather does not have to control your summer activities. There are plenty of ways to still move joyfully and stay active, no matter the weather!
Your Turn to Take Action: How will you engage in joyful movement this summer? Let me know in the comments below!
Like this post? Share it!
http://brghealth.com/brg/wp-content/uploads/2018/05/beach.jpg
264
468
Bonnie R. Giller
http://brghealth.com/brg/wp-content/uploads/2017/12/BRG_Headerwpic_2.png
Bonnie R. Giller
2018-06-04 09:00:57
2018-05-31 09:37:32
Joyful June Movements