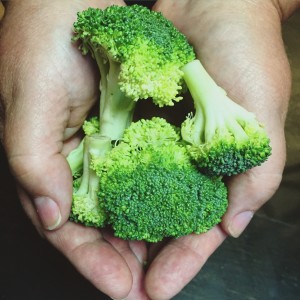 Can you believe it's already July? Time is flying by but it's never too late to enjoy this beautiful summer weather! One of the first things that comes to mind when I think of the summer is all the fresh produce available at this time of the year. I love biting into a sweet peach, cutting up a juicy watermelon, and chowing down on some fresh corn on the cob.
One of my favorite weekend activities during the summer is visiting the local farmer's markets. Farmer's markets are a great way to see what produce is in season and be a fun way to inspire a new dinner menu for the night.
Isn't local produce expensive?
Some may say that buying produce at the farmer's market is too expensive as compared to the supermarket but it doesn't have to be! Most people don't know but many farmers' market vendors now accept EBT cards and even offer Farmer's Market Nutrition Program checks (FMNP checks). FMNP checks are additional funds to EBT funds provided to those who qualify and are meant to be used on fresh produce solely at farmer's markets.
Not using government assistance funds? No problem! Farmer's markets offer great deals on seasonal produce, especially if the farmer has a surplus that day. Also try talking to the farmer; sometimes they can offer you a deal if you bundle your produce together.
Why choose local?
You may ask, "why should I buy at a farmer's market when I can just do one-stop shopping at my supermarket?" Choosing local produce often means that you are getting the freshest ingredients possible. The supermarket gets their produce after the product has sat on a truck for days but the farmers pick and deliver their products to the farmer's market on a daily basis. Also produce has been known to lose some of its nutritional value the longer it has been sitting around after being plucked. Ensure your produce's nutrient content and get the freshest possible!
Where are these markets?
Farmer's markets have really grown in the last few years! New ones are popping up all the time. Try going to your favorite internet search engine, typing in the area in which you live as well as "farmer's market," and see what pops up. If you live in the Long Island region like me try this website for more information, http://www.longislandgrowersmarket.com/ It is filled with information on different markets and what each is selling. There are markets everywhere from Rockville Center to Riverhead so this weekend go ahead and check one out!
Your Turn to Take Action: Try visiting your local farmer's market and planning your dinner based upon what fresh produce is available! Share your experience below.
Like this post? Share it!
http://brghealth.com/brg/wp-content/uploads/2015/07/Broc-in-hand.jpg
2310
2310
Bonnie R. Giller
http://brghealth.com/brg/wp-content/uploads/2017/12/BRG_Headerwpic_2.png
Bonnie R. Giller
2015-07-06 09:00:17
2015-07-01 21:13:11
Let's Choose Local this Summer!