Thanks for your interest in having Bonnie speak at your upcoming event.
Presentation topics include:
Your GPS to Heart Healthy Eating
Pack your bags and get ready for your road trip to heart health. This presentation takes you through four destination points on your way to your final destination…heart healthy eating. Your GPS roadmap will include the following points of interest: achieving a desirable cholesterol level, overall healthy eating pattern, healthy body weight and a desirable blood pressure.
---
Get on Board the Whole Grain Train
Do you know the difference between multi-grain and whole grain? Do you wonder why there is so much emphasis on whole grains? This seminar answers these questions and much more. Participants will learn about the health benefits of whole grains and strategies to make positive changes to include more whole grain foods each day.
---
Eating Well in a Stressful World
Getting a new boss? Dealing with department changes at work? These can be stress triggers leading to a poor diet, loss of sleep, and poor work performance. This seminar will provide attendees with an understanding of the effects of chronic stress on their nutritional health, and provide strategies for managing eating during these stressful times and tips for promoting a healthy immune system.
---
Say No to Osteo(porosis)
Osteoporosis is referred to as the "silent disease," and affects 10 million Americans. After this seminar, attendees will be able to identify the risk factors and the prevention steps to avoid developing osteoporosis. Learn what foods will give the best fighting chance for strong bones, as well as realistic tips on how to incorporate these foods into everyday life.
---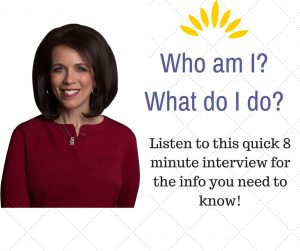 These are 2 questions that I get often when people reach out to me to inquire about my services. It makes sense. People want to know who I am, what my background is and what I actually do. This is important information before deciding whether to work with me or not.
Click below to hear my audio interview on AllBusinessMediaFM.com as I answer these same questions on their online radio station's professional roundtable.
CLICK BELOW TO LISTEN TO MY 8 MINUTE AUDIO INTERVIEW: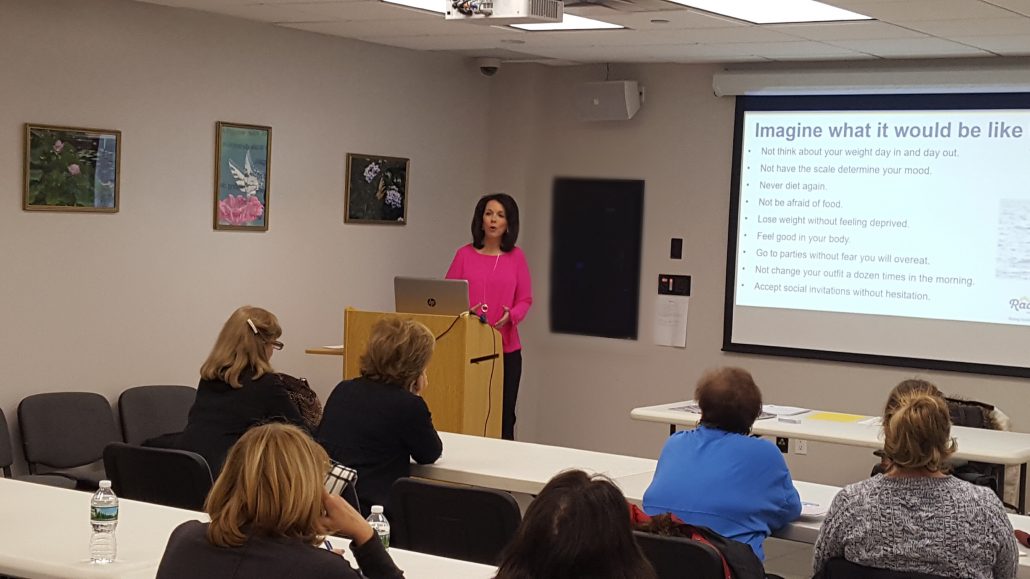 Demystifying Common Nutrition Myths
Don't eat after 8pm or you'll gain weight! A low carb diet is the best way to lose weight! Brown eggs are more nutritious than white eggs! Are any of these statements true? Or just common nutrition myths? Do you wonder if the information you read in magazines, hear about in the media or are told by your neighbors is actually true? This seminar will answer these questions and more while giving participants the facts on food and nutrition!
---
Supermarket Shopping Solutions
Going to the supermarket is something we are all familiar with. However, are you aware of how to shop the supermarket easily and quickly for the most nutritious options? Attending this presentation will not only teach you tips on how to make the next trip to the supermarket a healthy one, but will also teach you how to read and identify key information on a nutrition label. Take a walk through each aisle of the supermarket for guidance on how to make healthy choices. After all, the food in the cart is where nutritious eating starts!
---
Healthy Snacks for Healthy Kids
Do your kids give you a hard time about eating healthy? Are you giving your kids the healthiest foods you can? Adults may not realize that their eating behaviors and attitudes toward food can affect their child's relationship with food.
Learn the basic principles of a healthy eating plan for your kids
Identify ways to prepare fun nutritious meals that will have your kids asking for more
Discover how to get your kids to make healthy food choices
Learn how to get your kids involved in the kitchen
To request for Bonnie to be a speaker at your event, click below:
"Bonnie's ideas are well presented and she provided valuable information and actionable ideas."
"It is a pleasure to recommend Bonnie Giller as a guest speaker. I have had the honor of having her address audiences and also found her to be a compelling and dynamic speaker. Her content and message is on target and relevant to the audience. Just recently, she presented before a very mixed audience (age, personality, gender, etc.) of 250 people. Her ideas were well presented, and she provided valuable information and actionable ideas. The program took place just a couple of weeks after Hurricane Sandy, and many of the participants were directly impacted by the storm. She was able to weave anecdotes into her talk in a way that inspired the audience and gave them valuable information that could positively change their lives. While other speakers we have had in the past were only marginally important in the program, there is no doubt that Bonnie Giller contributed to the event's success. What impresses me most about Bonnie is her up-beat nature that is very attractive and encouraging; it makes others want to follow her suggestions." ~Judy Steinig, National Council of Young Israel
________________________________________________________________________________________________________________________________________________________________________
"Bonnie is a dynamic speaker who clearly enjoys sharing her wealth of knowledge in a manner that everyone can understand."
"I recently heard Bonnie R. Giller speak at the National Council of Young Israel Women's Division luncheon where she received the Health Educator's L'Chaim Award. This was not the first time that I attended one of Bonnie's presentations, as she also extends herself to many other charitable organizations. Each time, the topics she chooses are interesting, relevant to today's health concerns, informative, and motivational. Bonnie is a dynamic speaker who clearly enjoys sharing her wealth of knowledge with the community in a manner that everyone can understand. As she delves into the basic principles of healthy eating, she inspires us through her caring personality and with a sense of humor to make healthy food choices for ourselves and our family. Thank you, Bonnie for positively impacting the health of others as an educator and as a friend."~Ginny Guttman, New York
________________________________________________________________________________________________________________________________________________________________________
"Bonnie's presentation was engaging, informative, and inspiring."
"Bonnie Giller presented an enlightening program on Intuitive Eating for us. Our patrons found her to be engaging, informative, and inspiring. I highly recommend her for any nutrition program. ~Tony Iovino, Supervisor of Community Service, Oceanside Library
Bonnie R. Giller helps chronic dieters and emotional eaters, and people with medical conditions like diabetes, break free of the pain of dieting and get the healthy body and life they love.  She does this by creating a tailored solution that combines three essential ingredients: a healthy mindset, caring support and nutrition education. The result is they make peace with food, enjoy guilt-free eating, and live a healthy symptom-free life.
Bonnie is a Registered and Certified Dietitian Nutritionist, Certified Diabetes Educator and Certified Intuitive Eating Counselor. She has her Master of Science in Clinical Nutrition.  She has worked in medical nutrition therapy and counseling for over 30 years.
Bonnie provides medical nutrition therapy for individuals with disease-related therapeutic needs ranging from diabetes and cardiovascular disease to various gastrointestinal conditions. She does this through her Nutrition & Lifestyle Coaching Program, a Diabetes Management Program, and a Low FODMAP Meal Planning Program for those suffering with irritable bowel syndrome. All nutrition programs are tailored to each individual patient and client's needs, lifestyle, and food preferences.
In addition, Bonnie works with clients on changing their relationship with food and their body. Using her signature Freedom to Eat Forever™ 5 Step Intuitive Eating System, Bonnie helps her clients support and honor their mind and body. Her goal is to instill an inclusive view of food by using the principles of intuitive eating to help her clients construct healthy habits and create behavior change, rather than simply dieting to lose weight.
Get a copy of Bonnie's Free Guide, 5 Steps to a Body You Love without Dieting at www.DietFreeZone.com.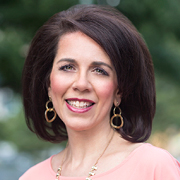 ---
"I enjoy my weekly visits to Bonnie. She has introduced me to a world of sensible eating. I do not follow a "diet plan". I follow a plan that is a way of life. Bonnie understands that behavior modification is not easy, but with her gentle disposition and positive approach, she encourages me to persevere." — Esther, Brooklyn, N.Y.