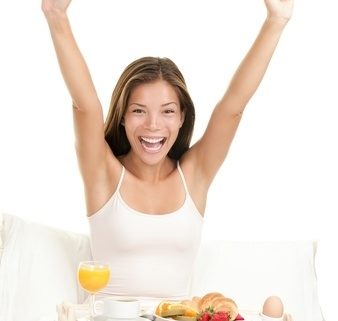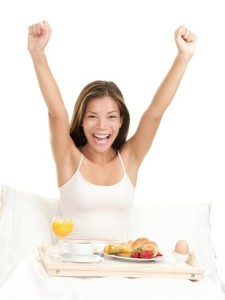 Have you been following my series Powerful Strategies to Conquer Overeating on The Diet Free Zone Show?
Last month I shared with you the first 3 strategies to conquer overeating and today I will share the final 3. But before I do, let me remind you what the first 3 strategies are.
Strategy #1: Be patient!
Forget about quick fixes. It can take 3-6 months to replace bad habits with healthy ones. You want these new habits to last a lifetime, don't you? Then what's your rush. Give yourself plenty of time to change, and don't focus on perfection. If you set an impossible deadline for yourself, you will become discouraged and throw in the towel. Patience is a virtue!
Strategy #2: Talk to yourself!
Positive self-talk is crucial to deal with those inner voices that discourage you from making change. Remind yourself why you want to change, for example "I'll feel better if I lose weight'. Speak out loud to yourself so you hear your positive voice, rather than just "speaking in your head".
Strategy #3: Make new friends!
Do you have friends that sabotage your efforts? Or, are the friends you hang out with always interested in going out to eat? If so, find people who will support your efforts, and who are interested in going for a hike on a Sunday rather than a movie. Take a good look at who you hang out with and their influence on your eating and exercise habits. And, if needed, make a change!
Now, on to the next 3 strategies to conquer overeating.
The videos for these strategies can be found by clicking each of the images below:
Strategy #4: Forget About Willpower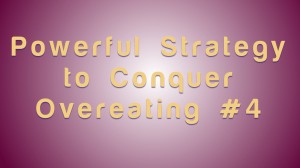 Strategy #5: Set up a Positive Home Environment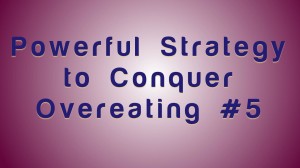 Strategy #6: Cheer Yourself On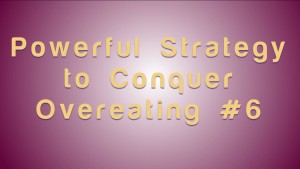 After watching the entire series, let me know which strategies are working for you!
Like this post? Share it!
http://brghealth.com/brg/wp-content/uploads/2015/04/Woman-smile-arms-up-breakfast.jpg
450
338
Bonnie R. Giller
http://brghealth.com/brg/wp-content/uploads/2017/12/BRG_Headerwpic_2.png
Bonnie R. Giller
2015-04-15 10:00:07
2015-04-14 14:02:27
Powerful Strategies to Conquer Overeating – The Final 3!