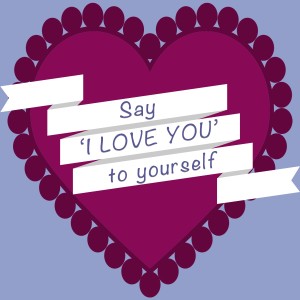 Valentine's Day is celebrated each year as an expression of love among partners, friends, and family. We hand out heart-shaped cards, chocolates, flowers, and candy hearts as a way to say "I love you." This year, treat your Valentine's and yourself to more than just sweet treats.
Around Valentine's Day, you may feel a lot of pressure to spoil the significant people in your life with gifts. Avoid feeling overwhelmed by sharing your love with your words and actions rather than material gifts.
Time to rest and relax may be the greatest gift to give yourself and your loved ones. Engaging in an activity such as yoga, a trip to the spa, or a day of rest at home is a great way to de-stress. Use this time to reflect on what is most important in your life, especially loving yourself.
Although Valentine's Day is typically focused on sharing love with others, don't forget to love yourself. Part of loving yourself is to accept your life and body without comparison to others. This is not to say you should not strive to be the best version of yourself, just remember that your best will not be the same as someone else's best.
Comparison can be a slippery slope, especially when we are talking about body image. It is easy to compare yourself or the people you love to others. The desire for a body that is different from your own can cause a dangerous spiral of jumping from diet to diet without achieving health or lasting results. Diets push everyone into following the same food rules rather than focusing on individual needs.
Every person, their thoughts, body, and life, is different. As Forrest Gump's mama always said "Life is like a box of chocolates, you never know what you're gonna get." This Valentine's Day, embrace the "box of chocolates" that is your life. Treat yourself with care and love through mindful eating, relaxation, and engaging in healthy relationships.
Your turn to take action: Celebrate Valentine's Day by nurturing yourself and the ones you love, inside and out!
Like this post? Share it!
http://brghealth.com/brg/wp-content/uploads/2015/02/I-Love-You-Valentines.jpg
1200
1200
Bonnie R. Giller
http://brghealth.com/brg/wp-content/uploads/2017/12/BRG_Headerwpic_2.png
Bonnie R. Giller
2015-02-13 09:00:48
2015-02-11 20:19:59
Say "I Love you" a Healthy Way