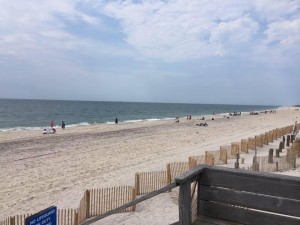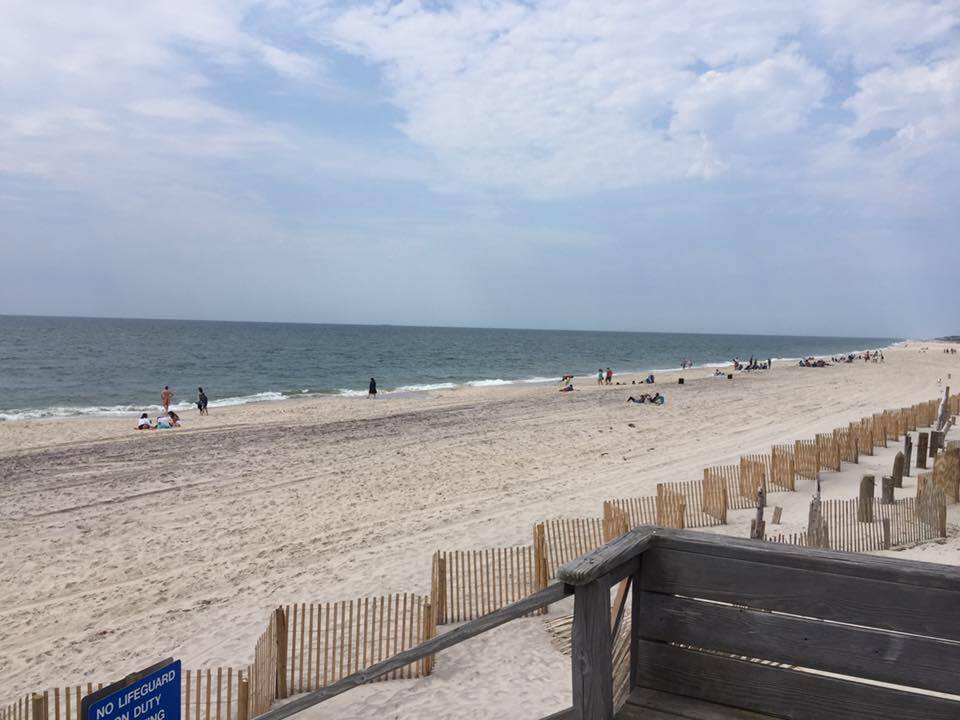 Do you know what today is? I'll give you a hint- it's one of the most awaited days of the year for me. It is the official first day of summer!
Although most of us still have to work through the summer, there is something special about this time of year. The sun is out, the beaches are open, and there is an abundance of fresh produce. As you may have been able to guess, this is my favorite season!
This summer I challenge you to get active and eat well. How do you do that? I'll give you a few pointers!
Summertime Active
With the beautiful weather we have, especially here in New York, there is no excuse to not get active and take advantage of the sunshine. One of my favorite ways to spend my time in the summer is to take a bike ride. You can ride near the beach, on a bike path or just take a quick ride in your neighborhood. No matter what you choose, you're bound to enjoy yourself and get in some great exercise as well.
Don't have a bike? No problem. Try swimming for a great workout and a good way to cool down from the heat. You can swim in the public pool, ocean, or your own if you have one!
Fresh Eats
The fresh produce of summer motivates many to take a fresh look at what they are eating. Does it affect you as well? Just looking at the wide variety of fruits and vegetables available in the market makes me want to go home and cook a healthy and delicious meal!
Are you now thinking, "What's perfect for summertime?"  I have some ideas for you.
Create a big fruit salad with mangoes, berries, and pineapple. It will last you a few days and be an easy snack for on the go or for relaxing outside.
Use your fresh produce to make a delicious, refreshing smoothie. You can make a strawberry, banana, spinach smoothie with Greek yogurt.
Grill strawberries and make strawberry fruit kebobs to be enjoyed as a tasty dessert. Grilling will make them super gooey with a smoky flavor that you won't be able to resist.
Make your own banana ice cream by blending frozen bananas with a little bit of almond milk and unsweetened cocoa powder for a healthy, sweet dessert.
What's in-season?
Look out for some of these fruits and vegetables this summer and enjoy them at their best.
Corn
Lettuce
Summer Squash
Carrots
Watermelon
Strawberries
Blueberries
Peaches
Are you looking to avoid long lines in the supermarket on a sunny day?  Go to your local farmer's market to pick out your fresh produce and enjoy being outside!
Your turn to take action: Celebrate the first day of summer by cooking up a healthy meal for you and your family and then try going for a bike ride together after dinner!  Let us know what you do today in the comments section.
Like this post? Share it!
http://brghealth.com/brg/wp-content/uploads/2016/06/Beach-summer.jpg
720
960
Bonnie R. Giller
http://brghealth.com/brg/wp-content/uploads/2017/12/BRG_Headerwpic_2.png
Bonnie R. Giller
2016-06-20 12:00:29
2016-06-20 11:58:41
Start Summer off Sweet