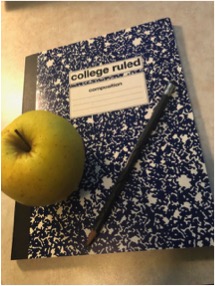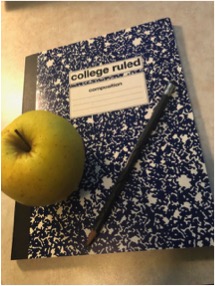 With August winding down, now is a great time to look ahead and start preparing for the upcoming school year! We all know how hectic schedules can get, so planning ahead can really help you start the school year on the right foot! I do understand that packing lunch/snacks can be a bit hard to plan with busy schedules, and picky eaters. Luckily, I have a few tips and tricks for you to help make it a little easier!
4 Step Plan for School Lunches
Discuss
Try and keep your kids engaged with healthy eating. Give them more healthy options for school snacks. You can also discuss foods you'd like them to try to eat more of (like vegetables and whole grains) and what a healthy meal looks like.  Instead of lecturing your kids, turn it into a discussion and ask them what they know and what questions they have.
Shop
Before heading to the store, check in with your kids to see what their food preferences are for lunch and snacks. You can help guide them by giving healthy options for them to choose. Fill your pantry with nuts, dried fruits, granola bars, whole grain crackers and whole food based energy bars. For your fridge, keep baby carrots, celery sticks, cut up fruits and low-fat cheeses on hand.
Routine
Eating a nutritious morning meal is a good habit for children to learn when they're young. Instead of sugary cereals like Fruit Loops, Frosted Flakes, and Lucky Charms, which have refined grains that spike blood sugar, opt for whole grain cheerios with fruit or a hot cereal like oatmeal with peanut butter and fruit. Breakfast is meant to be the meal that fuels the beginning of the school day, so let's start it off right!
Sleep
This can be challenging for you and your kids after a summer filled of no wake-up calls. For the week before school begins, try having your kids in bed by a set time so they can get used to a sleep schedule. Sleep is important for them to perform and focus well in school. It also promotes healthier eating patterns.
Healthy Lunch and Snack Options
Are you stuck on what kind of options you should send to school for your child or have ready when they get home?  Here are some lunch and snack options to get you started!
Lunch
Whole grain tortilla wrap with lean deli meat, low-fat cheese, lettuce and tomatoes; apple; air-popped popcorn
Grilled chicken (or any leftover protein from the night before) with brown rice and peas; pear; pretzels
Homemade chili with ground turkey and mixed with vegetables; peach; whole grain tortilla chips
Snacks
Carrots and hummus
Yogurt with fresh fruit (blueberries, strawberries, blackberries)
Whole fruits (apples, banana) with peanut butter or handful of other nuts
DIY Trail Mix- kids can have fun at home making their own trail mix for a school snack packed with protein.
Lunch and snack time for your kids can be a fun time! Don't be afraid to use your creativity to keep meals interesting and don't forget to get them involved!
Your turn to take action:What are your children's favorite lunches/snacks? Let me know in the comments below!
Like this post? Share it!
http://brghealth.com/brg/wp-content/uploads/2018/08/back-to-school.jpg
286
215
Bonnie R. Giller
http://brghealth.com/brg/wp-content/uploads/2017/12/BRG_Headerwpic_2.png
Bonnie R. Giller
2018-08-27 09:00:26
2018-08-15 20:26:05
Time to Get Ready To Head Back To School