What Can I Expect During My First Visit with a Registered Dietitian Nutritionist?
During your first appointment, we will review your medical history, body weight history, diet history, recent blood work results and your typical eating pattern and lifestyle. We will get a clear understanding of why you are seeking the aid of a Registered Dietitian Nutritionist for Medical Nutrition Therapy. We will discuss your triggers for overeating, if applicable, and will advise you on the relationship between your current eating/exercise patterns and your health.
Please be assured that we understand how difficult it is to change eating behaviors. Behavior change is one of the hardest things to ask a person to do. It takes months, sometimes even years, to truly change some behaviors. We will help you set goals so that you can gradually make the changes necessary for improved health. We will constantly reassess the goals with you and change them if needed.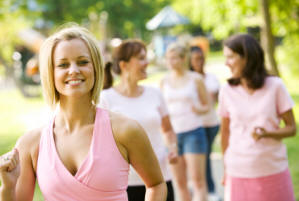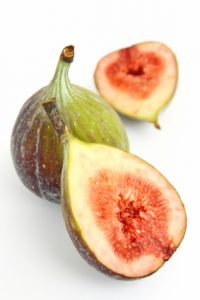 Will I Have to Follow a Strict Diet?
You will not be following a "diet". We do not use the word "diet" in our practice. Anyone can follow a piece of paper with a list of foods to eat and not to eat. However, dieting yields short-term results. Depending on the program you choose, you will be educated on how to create a healthy plate using a Meal Planning Blueprint tailored for you. This meal plan blueprint can be changed any number of times to provide consistent results that will last long-term.
One of our goals is to help you adjust to your healthier eating and exercise habits throughout all kinds of situations including, eating out, traveling, holiday meals, stressful times, etc.
One of our favorite mottos is "Never Say Can't Have When it Comes to Food". There is no need to turn your back on all your favorite foods. What we teach you is to include these foods in moderation.
What Happens After the First Appointment?
What happens after your first visit depends on which program you have chosen. If you are in the Nutrition Counseling and Meal Planning Program, then during the second visit, you will be educated on the individualized meal plan that was customized for you. In subsequent visits, we will track your progress in achieving your goals and make changes to your meal plan as needed. We will discuss what worked well for you and what were obstacles for you. We will cover many behavior modification topics and provide you with strategies to practice at home. We will also develop an exercise plan with you, as exercise is a very important part of a healthy lifestyle.
If you are in one of our other programs, sessions will vary based on objectives and goals set at the previous visit. Each session is highly individualized. We will be happy to explain in detail in our initial phone call.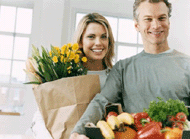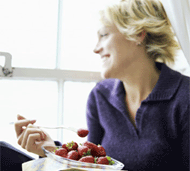 Is There a Maintenance Plan After I Complete My Program?
There are many options for you to continue to get the support you need once your program comes to an end. We recognize the importance of continued practice, support and accountability and will discuss these options with you when you are ready. At the very least, you are encouraged to check in every 3 months for the first 6-12 months after meeting your goals. Then an annual Nutrition Check-Up will keep you on track for your lifetime.
Do You See Children in Your Practice?
Yes, we see children of all ages. Some of the pediatric conditions we treat include diabetes, constipation, and irritable bowel syndrome, to name a few. We are very passionate about not putting children on diets. If your child is being referred for "weight loss", we take a mindful eating approach in a kid-friendly fashion.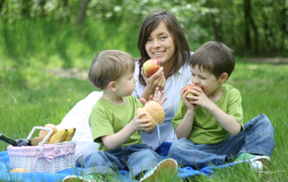 Will My Insurance Cover These Consultations?
Some major health insurance companies cover all or a portion of medical nutrition therapy. However, each contract varies depending upon the agreement with your employer. Please contact your insurance company to see if you are eligible for reimbursement of services. If you do not have these benefits, talk to your employer benefits department to get medical nutrition therapy covered as a benefit.