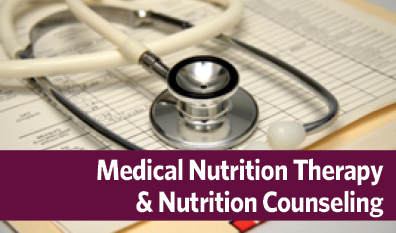 Bonnie R. Giller offers several services to fit your nutritional needs. If you would like more information on any of the services listed below, please contact us. 
Nutrition Counseling and Meal Planning
For Medical Conditions, Habit and Behavior Change and Reaching Your Natural Healthy Weight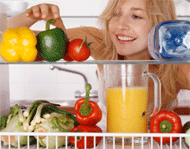 Nutrition counseling is available as an individual private one-on-one session or in a group setting. If you choose an individual counseling session, an initial nutrition assessment and evaluation will be completed along with the development of nutrition, health and fitness goals. You will receive a customized meal plan designed to meet your nutritional needs, lifestyle and food preferences.
Nutrition counseling in a group/family setting is available and will focus on the nutritional needs of the family as a whole.
» Find out more about Nutrition Counseling and Meal Planning.
---
Intuitive and Mindful Eating
Make Peace with Food – Enjoy Guilt-Free Eating, a Life Free of Dieting, and a Body You Love
Are you someone who has battled your weight and has gone on and off every new diet that hits the market without reaching your goal? Then this is for you!
If you've ever tried to lose weight by restricting foods or by trying to follow strict diets, you know firsthand that DIETS DON'T WORK. Not only are they impossible to stick to long term, but you find yourself with a stronger food craving than when you started. It is time to try a different approach; an approach that will give you the tools for lifelong success…the Intuitive Eating approach.
» Find out more about Intuitive and Mindful Eating.
---
The 10 Nutrition Pillar System to Healthy and Vibrant Living™
Are you ready to make changes to your eating and lifestyle habits and behaviors but know that restrictive diets only provide short-term results? Then "Education-Based Learning" is for you through The 10 Nutrition Pillar System™! A Nutrition Pillar™ is a fundamental principle that guides your eating patterns and food choices so you can nourish your body, be healthy and strong.
» Find out more about The 10 Nutrition Pillar System to Healthy and Vibrant Living™.
---
Diabetes Management & Other Medical Conditions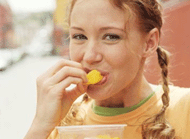 Medical Nutrition Therapy (MNT) involves the assessment of the nutritional status of patients with a condition, illness, or injury that puts them at risk. MNT services keep people healthy, can eliminate the need for medication, prevent medical complications and decrease hospitalization stays. Diabetes is one of the many conditions treated with MNT. As a Certified Diabetes Educator, Bonnie helps individuals who are at risk for or who have diabetes understand the disease process, stabilize their blood glucose levels and learn proper meal planning techniques. She provides self-management education and training with the goal of preventing diabetes related complications.
» Find out more about Diabetes Management & Other Medical Conditions.
---
IBS Treatment Using A Low FODMAPs Meal Planning Approach
If the usual nutrition recommendations for Irritable Bowel Syndrome (IBS) are not working for you or you are suffering from IBS-related diarrhea, gas, bloating and/or abdominal pain, the FODMAPs approach may be for you!
» Find out more about FODMAPs.
---
 Menu Development
Once your customized meal plan has been developed tailored to your nutritional needs and lifestyle, we can develop menus to help you implement the plan. Menus are available for 3 days, 7 days or 14 days. We will incorporate your food preferences and, if desired, recipes from Bonnie's cookbook Recipes to Remember: Heart Healthy Can Be Delicious (upon purchase). As part of this service, you will receive 10% off Bonnie's cookbook.
» Find out more about Menu Development.
---
Computerized Menu Analysis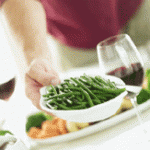 This entails a detailed printout of the nutrient breakdown of your daily food intake, generated through computer software with recommendations for improvement.
» Find out more about Computerized Menu Analysis.
---
Computerized Recipe Analysis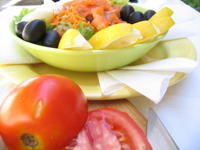 This service includes nutritional analysis of your favorite recipe(s) using state-of-the-art nutrition software. You will find out how many calories there are per serving and how much fat, carbohydrate, sugar and other nutrients are present in a serving. We will then make suggestions to modify your recipe or recipes to be heart-healthy. Nutrition information will be presented in a chart format.
» Find out more about Computerized Recipe Analysis.
---
"After years of trying every fad diet, I finally found Bonnie. She taught me how to eat more healthfully without dieting to reach my health and weight goals. I no longer diet and I am learning to listen to my body's inner signals of when to start and stop eating. I have left yo-yoing behind and am learning to maintain a healthy weight. From one Bonnie to another….THANKS!!" — Bonnie B., Lawrence, N.Y.