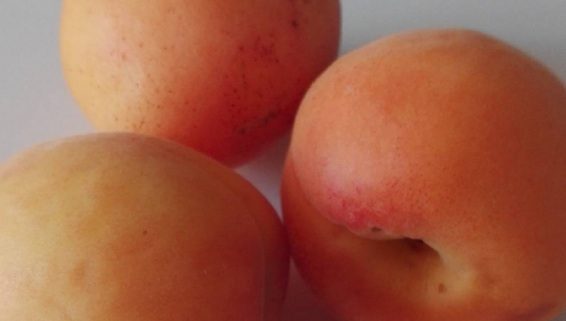 Summer is coming up fast! It feels like just yesterday spring began and now we're already in the middle of June. So many of the delicious summer fruits have begun to make appearances once again. One of the returning stars of the summer- apricots- has finally reappeared in the supermarkets. These little orange fruits are big on flavor, low in calories, and supply a major nutritional punch.
The Low-Down on the Apricot
Like many other orange-colored fruits, apricots are high in vitamin C. As I've mentioned before, vitamin C is a key nutrient to your health. It aids in immune function, skin health, and can act as an antioxidant in your body.
Not only do apricots supply you with vitamin C but also vitamin A. Vitamin A is important for the health of your eyes so make sure you get your apricots this summer and protect those eyes with some fun sunglasses to keep your vision 20/20.
Finally, apricots provides you with potassium. Potassium has been linked to helping to lower blood pressure and is important in keeping your sodium levels in check. Many people struggle to meet the daily recommendation for potassium, especially those who don't prefer to eat bananas and potatoes (high potassium food sources), so apricots can be a great alternative source of potassium.
Now you may be wondering how energy dense a super fruit like this is but the amazing thing is that apricots only contain about 17 calories per fruit! So go ahead and have 2 or 3 with your lunch or as a satisfying snack!
Apricot-Mania
Personally, I love just eating apricots raw but there are many ways to enjoy this little gem. Here are some of my favorite:
Slice it up and toss it in a big salad. A little sweetness from the fruit can be a great contrast to the other protein and vegetables.
Replace peaches with apricots in your peach salsa recipes and create your very own apricot salsa.
Top off your fish or chicken dish with this apricots as a tangy condiment!
Apricots are not just for the summer. Try snacking on some dried or frozen apricots for a year round treat that is sure to satisfy any sweet tooth!
Your turn to take action: What is your favorite apricot recipe? Try a new recipe with this summer fruit and share it below!
Like this post? Share it!
http://brghealth.com/brg/wp-content/uploads/2016/06/apricot.jpg
546
566
Bonnie R. Giller
http://brghealth.com/brg/wp-content/uploads/2017/12/BRG_Headerwpic_2.png
Bonnie R. Giller
2016-06-10 09:00:55
2016-06-09 14:31:37
Amazing Apricots