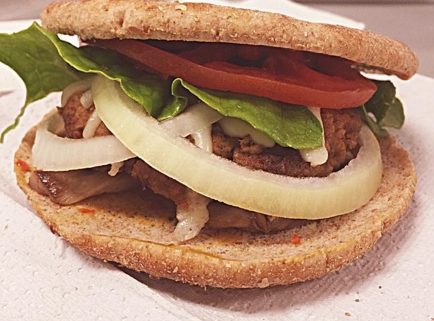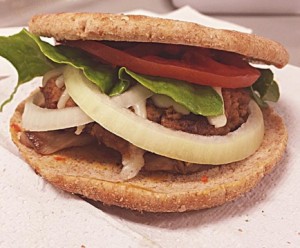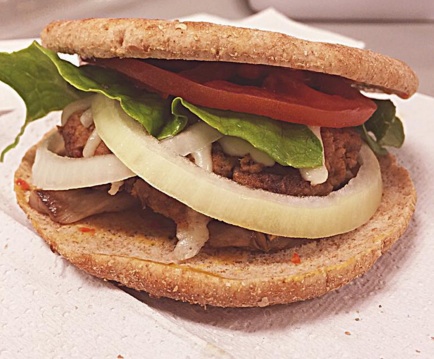 May is National Barbecue Month and it's no coincidence that this weekend we celebrate the Memorial Day holiday with our first BBQ of the summer.
If what comes to mind immediately when you think of BBQ is hotdogs and hamburgers you're not alone.  While it is OK to indulge in these fatty favorites occasionally, here are some tips to help you fire up a healthier BBQ.
Protein Picks
Ground turkey can be used as an alternative to ground beef for burgers, and they taste just as good!
Skip the burgers (and hotdogs) and opt for grilled chicken, pork or steak.
Try a veggie burger or grilled tofu this year. You may surprise yourself and not even miss the beef.
Grill up some fish, as an alternative to meat.
Veggies Galore
Grilled corn, peppers and onions are common BBQ side dishes. Hold the butter, spice it up with basil, parsley, cilantro or paprika instead.
Grilled eggplant and zucchini taste delicious with any BBQ food and are easy to cook on the grill.
Grill some lettuce leaves and add an unexpected crunch to your burger.
Grilled avocado slices can be easily added to hamburgers for a boost of nutrients and a smoky flavor. (Grill for 5-7 minutes face down)
Fruity Fun
Top your burger with a grilled pineapple ring for a sweet twist.
Grilled strawberry fruit kebobs can be enjoyed as a tasty dessert. Grilling will make them super gooey with a smoky flavor that you won't be able to resist.
Grilled peaches pair wonderfully with chicken, pork or steak
More tips to help you stay healthy at your BBQ:
Choose whole-wheat buns or go bun-less with your burgers.
Use your condiments in moderation, they are filled with hidden fats and sugar.
Choose low-fat and low-sodium cheeses to top your burgers.
Avoid arriving at the BBQ starving. This will make it more difficult to avoid overeating and choosing healthy options.  Have a snack before you leave the house.
Watch your beverages. The calories from sweetened beverages and alcohol can add up quickly.
Before you light up the grill:
Make sure you clean the grill before you start cooking.
Prevent cross contamination by keeping your raw meats separate from your cooked meats, fruits and vegetables. Have separate utensils for raw and cooked meat.
Do not leave marinating meat outside. Put it in the fridge until you are ready to grill them.
Your Turn to Take Action: What are your favorite foods to grill?  Let me know in the comments section below.
Like this post? Share it!
http://brghealth.com/brg/wp-content/uploads/2016/05/hamburger-on-bun.jpg
359
434
Bonnie R. Giller
http://brghealth.com/brg/wp-content/uploads/2017/12/BRG_Headerwpic_2.png
Bonnie R. Giller
2016-05-27 09:00:44
2016-05-26 14:47:52
BBQ The Healthy Way This Summer