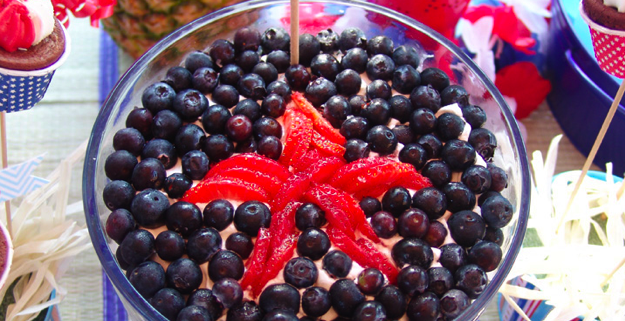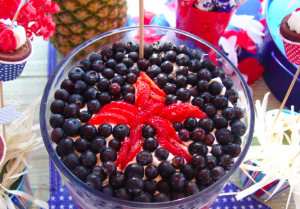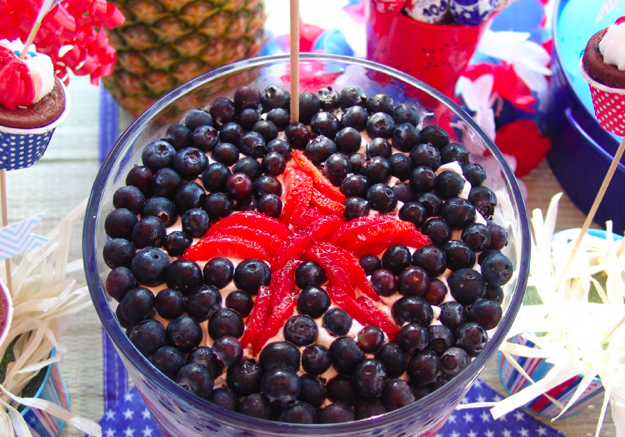 Memorial Day is a time to appreciate and remember the men and women who have died while serving our country.  On this honorary day, families often gather together not only to pay tribute to those our country has lost, but to also kick off the summer with tons of barbecue food, sandwiches, alcohol and tempting desserts.  With all of these delicious yet "not so" healthy foods around, many of you may kick your healthy eating habits to the curb.
Consider these healthy suggestions to help keep you on track this Memorial Day!
Go Lean:  Who says you can't have a burger?  Swap out high fat beef burgers for lean turkey or chicken burgers that taste just as great!  Buy whole grain buns or even choose to go bun-less.  If you like cheese on your burger, get the low fat/low sodium version of your favorite cheese.  Top with fresh romaine, tomato, cucumbers and red onion to sneak in those nutrients!
Keep it Fresh: What better way to kick off the summer than to indulge in all of the freshest summer fruits?  All of the beautiful colors that come together in a giant fruit salad are great to serve or bring to any family barbecue.  Use strawberries, raspberries, blueberries and fat free cool whip to create an American Flag dessert!
Grill up Veggies: Hamburgers and hotdogs aren't the only things that taste great on a grill.  Vegetables taste delicious on the grill too!  Some of my favorites include squash, zucchini, mushrooms, eggplant and asparagus.
Drink Responsibly: Alcohol is a big part of Memorial Day festivities and any other summer barbecue.  Choose light beers and avoid sugary cocktails.  Mix drinks with seltzer, a splash of natural fruit juice and add in a lemon or lime.  Limit how much you drink and make sure to stay hydrated with water throughout the day!  If you do drink, remember to have a designated driver!
Wear Sunscreen: Protecting your skin from the sun is just as important to your health as the foods you eat!  Apply sunblock and remember to reapply throughout the day.
Your Turn to Take Action: What will you do to stay healthy this Memorial Day?
Like this post? Share it!
http://brghealth.com/brg/wp-content/uploads/2012/05/Berries-dessert.png
437
625
Bonnie R. Giller
http://brghealth.com/brg/wp-content/uploads/2017/12/BRG_Headerwpic_2.png
Bonnie R. Giller
2013-05-27 11:00:59
2013-05-23 17:33:24
Celebrate Memorial Day in Good Health