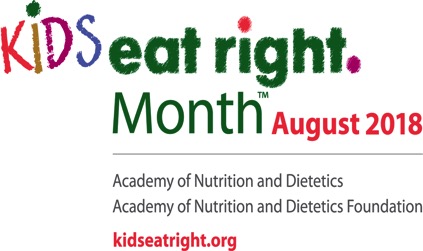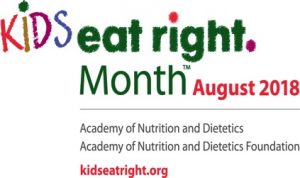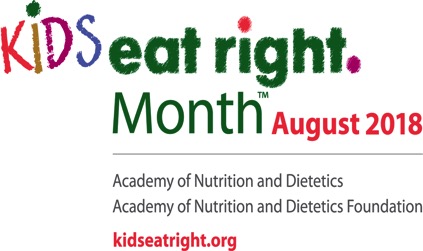 The summer can be a very busy time for families, from long days at camp to never-ending beach days, it can seem impossible to have structured family time. However, with school quickly approaching it's important now more than ever to spend quality time with your children. This August, take the time to celebrate National Kids Eat Right Month.
All month long, try to spend at least an hour everyday doing something fun and different with your family. Whether that hour be outside doing something active in the backyard or in the kitchen cooking up something healthy and delicious is up to you. Children often learn by example, which is why being active and eating balanced meals with them is so crucial.
5 Fun Activities to Shake Up the Summer
1. Go for a bike ride through your town. Many cities and neighborhoods have bike shops that you can rent a bike from if you or your children do not own a bike. Explore your town, perhaps ride down a block you've never been down before, but don't forget a helmet!
2. Grab a ball and head to the local park. Playing a game of catch doesn't just have to be a father and son activity. The whole family can have a great time throwing around a ball, and if you want to shake things up bring a bat and play a mini-baseball game.
3. Explore a new park and take a hike. A quick internet search will often reveal that there are a lot more state and local parks in your area than you might have thought. Lace up your sneakers and take the family out for a hike. Look up different trails before you go and try to hike each one of them throughout the month.
4. Take a trip to a farmers market. Bringing a child to a farmers market may not sound very appealing, but it can be a great learning opportunity for them. Farmers markets have more seasonal items that may not be at the local grocery store. Allow your child to choose one fruit or vegetable that they find interesting and make an afternoon out of making a meal with it.
5. Share an old family recipe.Kids love to get a little messy, that's why allowing them to help out in the kitchen is a real treat for them. Create something special with your child that allows them to really get their hands dirty.
While spending quality time with your children doing something active and hands-on is important, having meals together is also very important. This can be a special time for everyone to catch up on their busy day while really savoring the food that is in front of them. Too often you rush through mealtime, or grab food to eat on-the-go, without really thinking about what you're putting in your body.
In my practice, I incorporate Ellyn Satter's Division of Responsibility (sDOR)with the principles of Intuitive Eating to teach children and parents the tools they need to lead a healthy life. As parents, it's your responsibility to provide your children with a balanced meal (the what, when and where of eating), while children have the responsibility to decide how much and whether they will eat it.
Children are excellent at regulating how much food they need to thrive. However sometimes giving them that decision-making power can be tough. I get it! That is why in my "Raising an Intuitive Eater: A Parent Program" I teach parents how they can best assist their child in listening to their own hunger and fullness cues.
Interested to incorporating sDOR into your home? Contact meto learn more about my Raising an Intuitive Eater: A Parent Program!
Your Turn to Take Action:What fun meals are you and your children going to prepare and eat together this August? Let me know in the comments below!
Like this post? Share it!
http://brghealth.com/brg/wp-content/uploads/2018/08/kids-eat-right.jpg
251
423
Bonnie R. Giller
http://brghealth.com/brg/wp-content/uploads/2017/12/BRG_Headerwpic_2.png
Bonnie R. Giller
2018-08-10 09:00:54
2018-08-06 19:06:25
Create Memories This "Kids Eat Right" Month