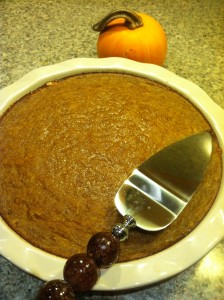 The year is just flying by; Thanksgiving is already upon us! Thanksgiving has to be my favorite holiday. I love that the whole family is one place, tables are full of great food, and it's just getting cold enough to light a fire. What a way to kick off the holiday season.
Thanksgiving is such a wonderful day but it can also be a stressful one if you're watching your weight. It can be a day of overindulging followed by self-shaming. But I am here to tell you that it doesn't have to end up that way! You can have your cake and eat it too. There are many ways you can enjoy the holiday in a healthy way. Everyone seems to think that Thanksgiving dishes have to be loaded with fat and are calorie-dense, but that's not always the case.
Veggies Galore!
One of my favorite things about this time of year is the availability of a variety of fresh vegetables. Brussels sprouts stalks, butternut squash, turnips, asparagus, sweet potatoes- with all these options, there's plenty of ways to create some fantastic side dishes. One of my favorite sides is sweet potato casserole. We all know what I'm talking about- mashed sweet potatoes with all of those jumbo toasted marshmallows on top.
Take your classic baked sweet potato and lighten it up. Mash the boiled sweet potatoes with some cinnamon, cloves and allspice. Rather than pile on those marshmallows, why not top it with some golden raisins, chopped pecans, and a meager handful of mini marshmallows- so you don't miss that sweet melted topping.
If you're looking for more greens on your plate, make it easy for everyone. Many veggies like Brussel sprouts come shredded pre-packaged to make the hassel of cooking a little easier. Sautee these shredded greens on medium heat with a little canola oil, lemon and pumpkin seeds for a savory and crunchy side.
If your family is anything like mine, then potatoes are always on the menu. Potatoes are often loaded with butter, sour cream and salt but there are plenty of ways to get that amazing flavor without all the fat. I like to halve my baby red potatoes and roast them in the oven so their skin gets lightly browned. No need to toss on all of that salt- this side only requires a drizzle of olive oil and a sprinkle of rosemary.
Don't Forget Dessert
Some of us may feel we can navigate our way through a healthful Thanksgiving meal but fall short when it comes to dessert. It can be tempting when you see all those pies, cookies, and candy set out on your Thanksgiving table but it is possible to have a healthy dessert. The internet is a flood of amazing healthy ideas. Take advantage of the digital age by searching for alternatives to your Thanksgiving basics. Sometimes the trick is all in the portion size. Instead of making a large pumpkin pie bake mini versions instead. Opting for smaller portions will make your taste buds and your waistline happy.
Or, go ahead and try to replace some of the ingredients in your dessert with interesting alternatives. Did you know that bananas can take the role of eggs in baked goods? Not to mention they're loaded with natural fructose that will allow you to cut back on some of the sugar! Try replacing the eggs and refined sugar with mashed bananas and you'll be cutting back on the sugar as well as the calories.
Use some of these suggestions to enjoy a great holiday without the added stress of trying to eat healthfully.
Your turn to take action: This Thanksgiving, fill your plate with veggies, turkey breast, and a lightened up dessert to have the perfect holiday!
Like this post? Share it!
http://brghealth.com/brg/wp-content/uploads/2015/11/Pumpkin-Pie-e1448336666149.jpg
2592
1936
Bonnie R. Giller
http://brghealth.com/brg/wp-content/uploads/2017/12/BRG_Headerwpic_2.png
Bonnie R. Giller
2015-11-23 19:03:45
2015-11-23 22:44:49
Have a Happy Healthful Thanksgiving