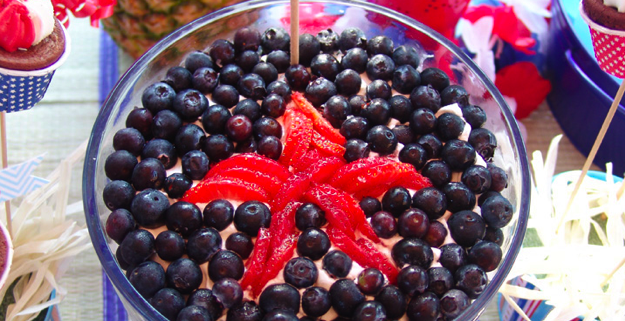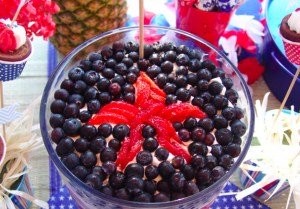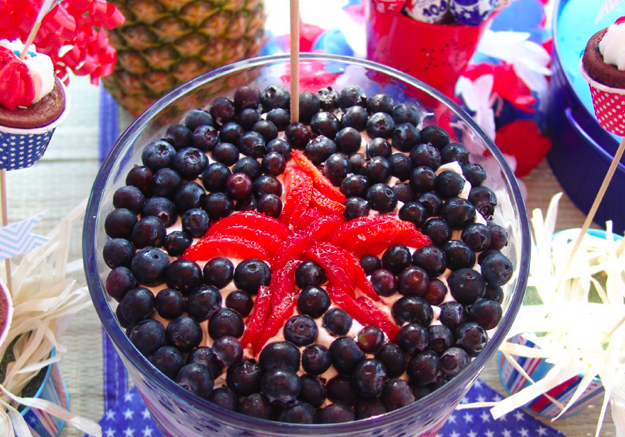 The best part of any family gathering is the chance to share nutritious desserts that taste great. Whether freshly made or baked, the sweet ending to a holiday meal can be fun to make, and full of good health.
Take advantage of your red, white, and blue fruits! Fruits are packed with antioxidants such as vitamin C, folate, potassium, and fiber. There are many fruits to incorporate into a family-size parfait with whole grain granola toppings and some fresh whipped cream.
Reds– Red fruits help prevent Alzheimer's disease and improve blood flow to the heart. These health benefits can be achieved with fruits such as fresh sliced watermelon, juicy strawberries and raspberries.
Whites– White fruits lower LDL cholesterol and reduce the risk of heart disease. Sliced pears and bananas are a great mix to a fruit bowl.
Blues– Blue fruits keep memory sharp and reduce the risk of many types of cancer, including prostate cancer. Great blue fruits to bring to the party are fresh blueberries, blackberries, and purple grapes.
Make your own whipped cream by whipping chilled evaporated fat-free milk with a touch of sugar for a creamy topping. Serve it right away since it's less stable and may get runny! Evaporated fat-free milk can be substituted for heavy cream in some recipes.
Incorporate all of these great tips to create individual dessert shooters with angel food cake, strawberries, and whipped cream!
If you are planning to bring your favorite baked good to the party, there are ways to increase the nutrition and flavor of the dessert while decreasing fat and calories!
In baked breads, cakes, muffins, and brownies, try substituting an equal amount of applesauce, mashed bananas, or cottage cheese for at least half the oil, margarine, or butter in recipes. This substitution also works for bar and drop cookies.
Use recipes that call for whole grains and flours made from whole grains.
Reduce the amount of sugar in recipes. It can often be cut in half. Instead of sugar, use non-caloric sweeteners in drinks and when baking.
Other healthy desserts to bring to your party are strawberry shortcake or summer berry pudding.
Enjoy your memorial day and remember good health can be fun, nutritious and indulgent!  What desserts did you whip up this weekend?
Like this post? Share it!
http://brghealth.com/brg/wp-content/uploads/2012/05/Berries-dessert.png
437
625
Bonnie R. Giller
http://brghealth.com/brg/wp-content/uploads/2017/12/BRG_Headerwpic_2.png
Bonnie R. Giller
2012-05-25 17:14:29
2012-05-25 17:14:29
Healthy Desserts to Bring to Your Memorial Day Party