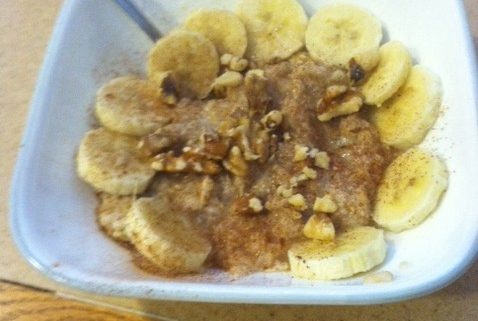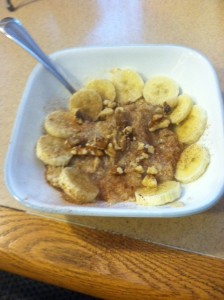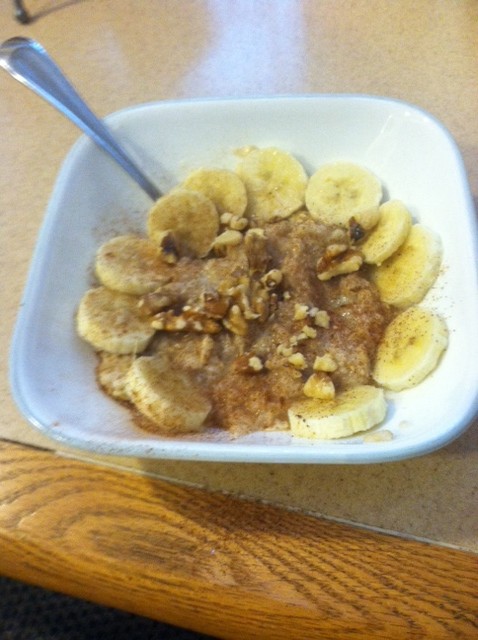 It is the second Monday in February, which is also known as Oatmeal Monday in the world of American food holidays! Today, let's take some time to acknowledge the wonders oatmeal can do for your health.
Oatmeal is a great source of energy and makes for a power-infused, high energy breakfast to start the day. Aside from providing you with adequate amounts of energy, oatmeal contains many other nutrients and health benefits.  This grain is an excellent source of iron, zinc, protein and vitamin B.  Since oatmeal is a whole grain and is high in soluble fiber, it is known for its ability to help lower your risk of heart disease and diabetes if eaten on a regular basis.
Are you trying to lose weight? Try adding oatmeal to your morning routine.  It is packed with fiber which is known to keep you fuller for longer periods of time. Most cold cereals that claim to be healthy are often full of sugars and refined grains that only leave you feeling hungry a few short hours later.  Luckily, one serving of oatmeal contains 0 grams of sugar and 4 grams of fiber which will leave you feeling fuller longer.
It is important to note that you should be cautious when buying oatmeal. READ LABELS! Some of the prepackaged oatmeal you see in the store contains added sugar.  I recommend that you buy plain oats.  In other words, when reading the nutrition facts label the only ingredient listed should read "whole grain oats".  No, this isn't boring and tasteless.  Not if you add fruit to your oatmeal, such as berries or banana slices and add some walnuts for crunch.  Apple chunks, raisins and a sprinkle of cinnamon can also spice up your oatmeal.
Are you a chocolate lover?  Try adding some unsweetened cocoa powder or dark chocolate chips to your oatmeal (a sprinkle of top works just fine).  Yum, this is sure to warm your sole in these extremely cold and snowy winter months.
Is oatmeal only for the winter, you might be thinking?  No way. Oatmeal can be a great addition to breakfast smoothies! Try blending Greek yogurt, milk, berries and oatmeal after a tough workout. A serving of peanut butter is a common favorite choice to add to oatmeal smoothies as well. Remember, there are numerous ways to incorporate oatmeal into all of your winter and summer days!
Your turn to take action: How do you enjoy your oatmeal?
Like this post? Share it!
http://brghealth.com/brg/wp-content/uploads/2014/02/Oatmeal-with-banana-e1391736782924.jpg
640
478
Bonnie R. Giller
http://brghealth.com/brg/wp-content/uploads/2017/12/BRG_Headerwpic_2.png
Bonnie R. Giller
2014-02-10 10:00:05
2014-02-06 20:35:10
It's Oatmeal Monday