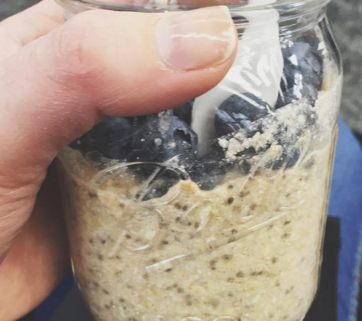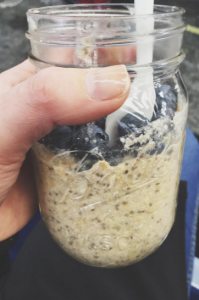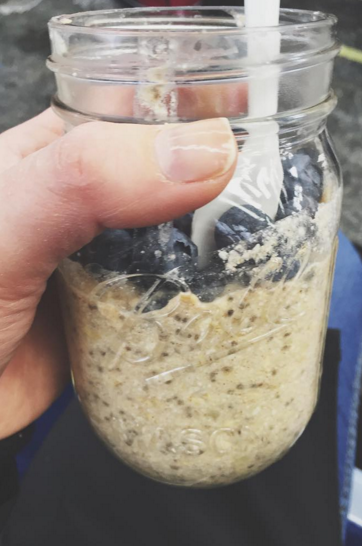 Even though oatmeal has been around forever, it seems like people are finally sparking interest over this old breakfast. Overnight oats, steel cut oats, oatmeal granola bars, and oatmeal energy bites- the options are boundless! So why this sudden revival in one of America's oldest breakfasts? People are rediscovering all of the wonderful benefits of oats!
The Low-Down on Oats
According to the U.S. Dietary Guidelines, half of the grains you eat each day should be whole grains. Luckily, oatmeal is just what you need to get your whole grains. Whole grains are a great source of dietary fiber and can help lower your risk for many diseases including type 2 diabetes, high cholesterol, and hypertension. Since oatmeal is so high in fiber, we feel satiated for a longer period of time because your body takes a longer amount of time to digest it. This can help keep us from snacking throughout the day. We all know that extra snacking adds on unnecessary calories to your day.
So how can oats help with your cholesterol levels? Oats are high in beta-glucan, a type of fiber. This specific fiber has been shown to improve cholesterol levels by lowering the body's low-density lipoprotein (LDL) levels- the bad type of cholesterol. Those of you trying to lower your cholesterol levels may want to try replacing your usual breakfast with a nice, warm bowl of oatmeal.
How to Enjoy your Oats
When many of us think of oats, we think of those pre-packaged servings of oatmeal that you cook in the microwave with water. However, this type of oatmeal is certainly not your only option! One of my favorite ways to enjoy my oats is by making overnight oats. I like to use steel cut oats, which have a nice bite to them, and mix them with almond milk, cinnamon, chia seeds, slivered almonds, and blueberries. Mix them in a Mason jar and refrigerate overnight. In the morning you'll have a delicious breakfast on the go!
If you're not an oatmeal person, have no fear, there are other ways to enjoy your oats. You can easily add some old-fashioned oats to your smoothie without changing the taste much. The oats will help thicken your smoothie but you will still be able to taste all of the fruits and veggies you love.
Explore exciting recipes online or create your own; there are so many ways to enjoy oatmeal. Oatmeal makes it so easy to meet the dietary guideline while still enjoying yourself!
: Try preparing some overnight oats for your breakfast! You'll save time in the morning and feel full throughout the day!
Like this post? Share it!
http://brghealth.com/brg/wp-content/uploads/2016/02/oatmeal.png
546
362
Bonnie R. Giller
http://brghealth.com/brg/wp-content/uploads/2017/12/BRG_Headerwpic_2.png
Bonnie R. Giller
2016-02-26 09:00:59
2016-02-24 19:50:31
Have an Oat-tastic Day