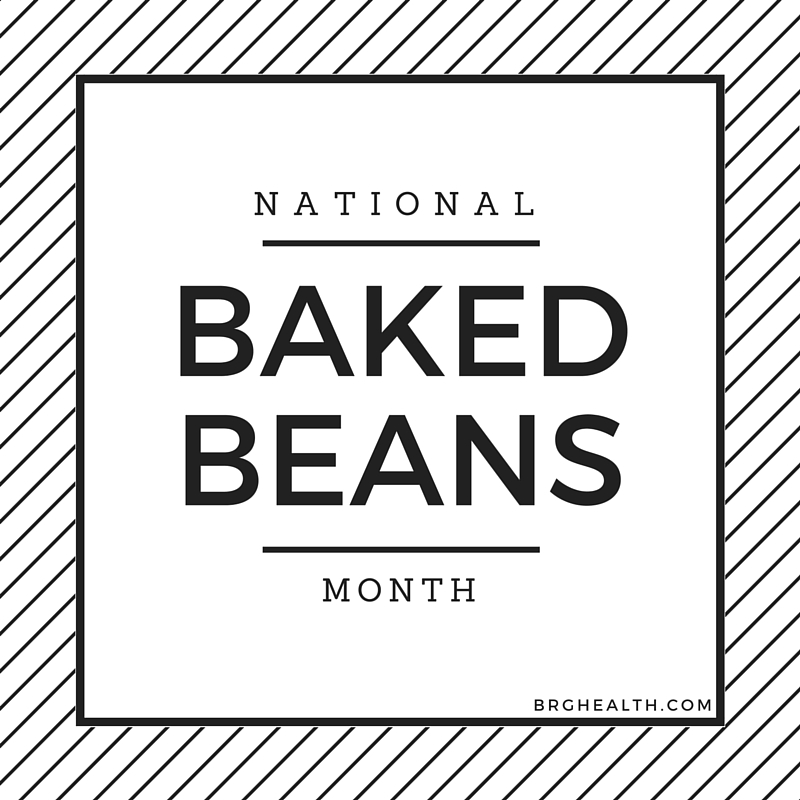 July is National Baked Beans Month and for good reason.  Baked beans are a favorite during the cold months but they're also the perfect side dish for your summer barbecues.
Baked beans are most commonly made with navy, pinto or kidney beans, and they come in a range of flavors.  Many commercial brands now sell honey, barbecue and maple brown sugar flavored baked beans and over the years, these new flavors have increased their popularity, specifically with kids.  But, it's important to note that these flavors also come with added sugar.
Make Your Own Homemade Baked Beans
Are you looking for a way to enjoy baked beans without the added sugar?  You can make your own!  All you need is your choice of beans, tomato puree, garlic and olive oil.  Try adding onions, bell peppers, celery and ground red pepper for a delicious side dish.
Heat olive in a sauce pan over medium heat, add garlic.
Add seasonings and tomato puree.  Simmer until the tomato taste is gone and the sauce has thickened.
Add the beans and simmer for 10 minutes.
Good For Your Heart
Once you take out the sugar, baked beans are the same as dry beans, just with more flavor.  Beans provide you with many nutritious benefits and are heart healthy.  A few of their key nutrients include:
Fiber
Fiber plays an important role in keeping your intestines working properly and keeping you fuller for longer.  Beans are an excellent source of fiber, but many people shy away from them due to the unpleasant side effect of… gas.
If beans are not a staple in your diet and the high fiber content of them causes temporary digestive discomfort, use the quick hot-soak method.  This method of cooking will help reduce the naturally occurring carbohydrates in the beans that cause the discomfort.
Place the beans in a large pot and add 10 cups of water for every 2 cups of beans, bring to a boil, and continue to boil for 2-3 minutes. Drain the beans, discard the water, and start with fresh water for cooking.
Baked beans can contain up to 14 grams of dietary fiber per 1 cup.  Benefits of dietary fiber include:
Lower "bad" cholesterol
Lower blood glucose
Increase satiety
Regulate your digestive track
Protein
Beans are a tasty, inexpensive source of protein and can be an excellent alternative to animal protein.
One cup of baked beans provides 14 grams of protein.
Vitamins and Minerals
Baked beans are an excellent source of folate; they are high in thiamin, vitamin B6 and niacin.  They also provide calcium, iron, magnesium, potassium, zinc and manganese.  These are all essential nutrients that keep your body running smoothly.
With the nutritious punch baked beans (and all beans) provide you with, why wouldn't you love them?  Try adding them as a side dish for your next summer barbecue, they'll be a crowd pleaser!
Your Turn to Take Action: What's your favorite way to make baked beans?  Let me know in the comments section below.
Like this post? Share it!
http://brghealth.com/brg/wp-content/uploads/2016/07/Baked-Bean-Month.jpg
800
800
Bonnie R. Giller
http://brghealth.com/brg/wp-content/uploads/2017/12/BRG_Headerwpic_2.png
Bonnie R. Giller
2016-07-18 09:00:16
2016-07-14 14:14:18
Spill the Beans on Baked Beans